22nd December 2020 - 03.00 PM - 08.00 PM
Cairns Student Hub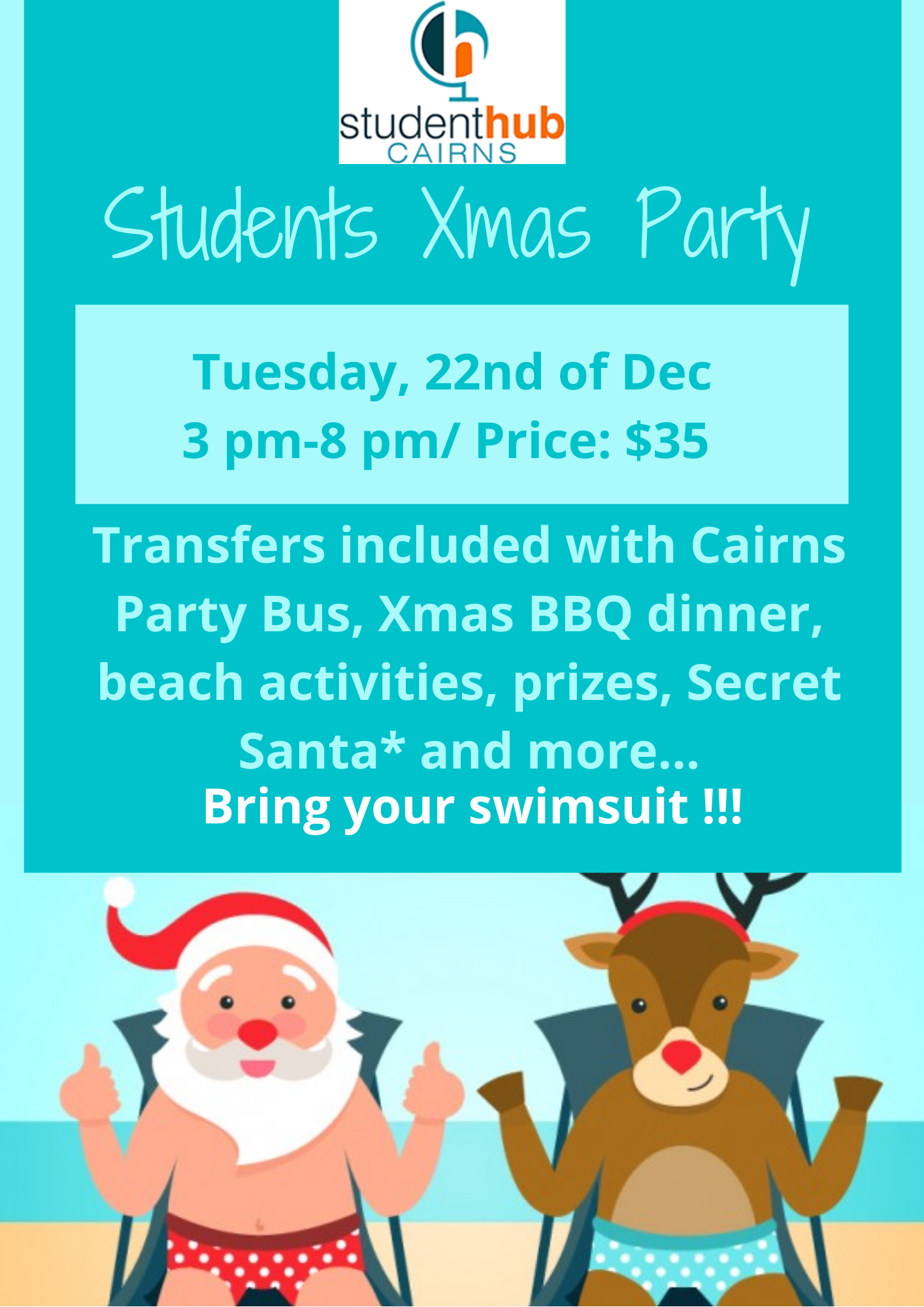 Join us for our Christmas Party !!!
We invite the International Students of Cairns to join us on Tuesday 22nd of December to celebrate the end of the year and the upcoming holiday season.
We need a minimum of 40 students to run the event and keep the price, so please invite your students' friends to register and your partners are welcome to join.
Do you want to participate in the Hub Secret Santa?
Secret Santa players will exchange Christmas presents anonymously.
The students who decide to play will commit to buying a unisex (for woman or man) gift of a minimum cost of $10. To make sure that everyone who plays will get a present.
💥 Pre-registration is required & Payment needs to be made in CASH at the Cairns Student Hub BEFORE Tuesday, 15th of Dec💥
PLEASE let us know you are attending by registering for this event.
If you'd like to join, please complete the form below.
Registration